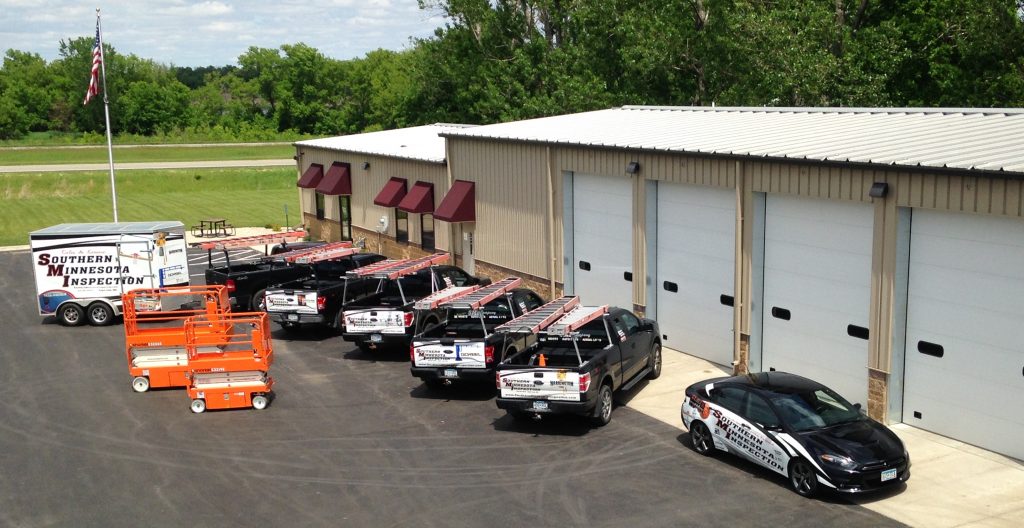 Southern Minnesota Inspection Company, LLC., was started in 2003 by John Weber and Troy Boettcher. Construction on our new building was completed in January, 2007. We began an expansion project in June, 2010  that more than doubled the size of our facility.
Southern Minnesota Inspection is dedicated to ensuring safe and compliant equipment for our customers. We provide a detailed report with recommendations that will help you keep your facility and employees safe!
A SAFE WORK ENVIRONMENT IS OUR MISSION.
Southern Minnesota Inspection Co.
211 Johnson Street
Eagle Lake, MN 56024
sales@SouthernMinnesotaInspection.com
Phone: (800) 931-6970
Local Calls: (507) 257-3742
Fax: (507) 257-3472
Southern Minnesota Inspection Co. is a proud member of the following organizations
:
Minnesota Association of School Maintenance Supervisors (MASMS)
National Federation of Independent Businesses (NFIB)
Related Organizations:
Crane Institute of America (CIA)
Occupational Safety and Health Administration (OSHA)
American National Standards Institute (ANSI)
American Society Of Mechanical Engineers (ASME)